Who makes up the best Web Designers in Ghana? Which web design companies offer the best services to their clients in terms of site performance, site ranking, site speed, and value for money?
The idea of this article is to introduce you to some of Ghana's best web design companies and to make it easy for you to select the best web design company for your company's website project. You can also take a look at this article for many more amazing web design firms in Ghana.
So, not in any particular order, purely by an expert sampling of the quality of the company's past works and their own website, the following is a list of the best web design firms out of them all;
Best Web Designers in Ghana
Now, let's quickly give you our list of top web design companies in Ghana, These are the guy we are confident will deliver a great project for your company's website;
1. Menthane Consult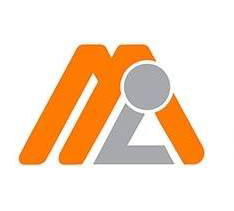 First on our list of best web design companies in Ghana is our very own Menthane Consult Websites. We are a business website design company in Ghana offering affordable world-class business web designs for businesses all over the world.
We are number 1 on this list not because we are the largest web design firm in Ghana, but because the fact that you're reading this article is proof of our tried and tested search engine optimizations tacts which we have been using to drive endless traffic to our clients' sites.
We design and offer digital marketing services websites that acquire, retain, and delight your target audience and potential clients, turning them into paying customers. Let us help you to take your business online the right way. You can take a look at some of our client portfolios here. Our services include;
Web design and development
Search Engine Optimization (SEO)
Search Advertisement (PPC Ad Campaigns and Social Media Marketing)
Content Writing
Corporate Brand Design
Web Hosting and Website Maintenance
Corporate Email Services
Mobile App Development
Software System development
2. Kava Media
Kava Media is a digital marketing, website development, and creative web design company in Ghana that has been the provider of choice for top companies in Ghana as well as small businesses when it comes to building clean and accessible websites and web applications that bring results.
The company provides complimentary services such as social media interaction, website hosting services, and digital printing as part of our effort of being a leading full-service website design and digital marketing services company. They are without doubt one of the best website design companies in Ghana if not one of the finest the world over.
3. WopeDigital
Third on our list of best web design companies in Ghana is WopeDigital. WopeDigital is an SEO and website design company in Accra, Ghana, founded in 2010 with a mission to digitalize Africa and beyond. They've created and managed hundreds of amazing websites, run thousands of online campaigns, and reached millions of people around the world.
Their services include;
Web design
Google Ads
SEO
Website Maintenance
4. WebTek Ghana
Next on our list of best web design companies in Ghana is WebTek Ghana, a digital creative agency with a strong focus on User-Experience & Interactive Design, based in Accra, Ghana. Founded to bring insight to the world of technology and skillfully build brands online, the company is now a fairly small, flexible creative design studio that designs for print and web and provides services to enterprises around the globe.
They help companies plan, build and amplify their business stories with authenticity and consistency across every web channel so it resonates with their audience, and offer them an extensive range of services that ensure all their business needs are met.
Their services include;
Website Design
Web Development
Ux/UI Design
Ecommerce
Application Development
Digital Strategy
Package Design
Digital Marketing
Brand Identity
SEO
Social Media Management
Online Campaigns
Social Media Marketing
Content Marketing
Social Media Ads
5. Gravity Web Solutions
GRAVITY Web Solutions is a website and software development company in Ghana with years of experience in online marketing, with a team made up of professionals from various fields of operations offering various skills and technical knowledge to the businesses.
According to the firm, its goal is not only to satisfy buyers and exceed their expectations but also to ensure that our Internet Marketing service will provide optimal results in any business or undertaking. This is why GRAVITY Web Solutions established itself as one of the leading providers of Web Marketing solutions both in Ghana and beyond.
The following are services offered by the company;
Web design
Digital Marketing
SEO
Branding
Content Marketing
Business Consulting
6. Websoft Solutions
Websoft Solutions is an IT firm with a focus on developing customer-tailored products and services for businesses.
According to the company, they believe they have been commissioned as a solution to many organisational technological challenges using appropriate technology.
At Websoft, customers are highly prioritised; and they partner with them to achieve and succeed. They aim at seeing the company tremendously achieve and having a huge market share in the I.T industry in Ghana and beyond.
Their main services include;
Software Development
Interactive Multimedia
Website Design.
7. Sheeltech Ghana
Sheeltech Ghana Limited strives to engage the right technologies and latest innovations to create robust, scalable and quality-driven Web and Digital Solutions to grow businesses online. They employ expertise in next-generation website design, digital marketing and data intelligence services to offer businesses the competitive advantage to uncover growth opportunities.
As one of the Top Web Development Companies in Ghana and the Best Web Design & Development Company in Ghana, they use a human-centred approach for problem-solving and change management.
Sheeltech Ghana's web and digital services include:
Website Design
Website Development
Web Applications Development
Ecommerce Website Development
8. Ghana Web Designs
Ghana Web Designs is a leading Website Design and Development company based in Ghana delivering real results to their clients.
They strive for effective Web design that drives targeted traffic, converts visitors; and offers a return on investment. With more than 200 clients from various industries in Ghana and many parts of the world, they have professional web designers and SEO experts across Ghana.
To see how you can partner with them for your business, just feel free to get in touch with their trained customer support here